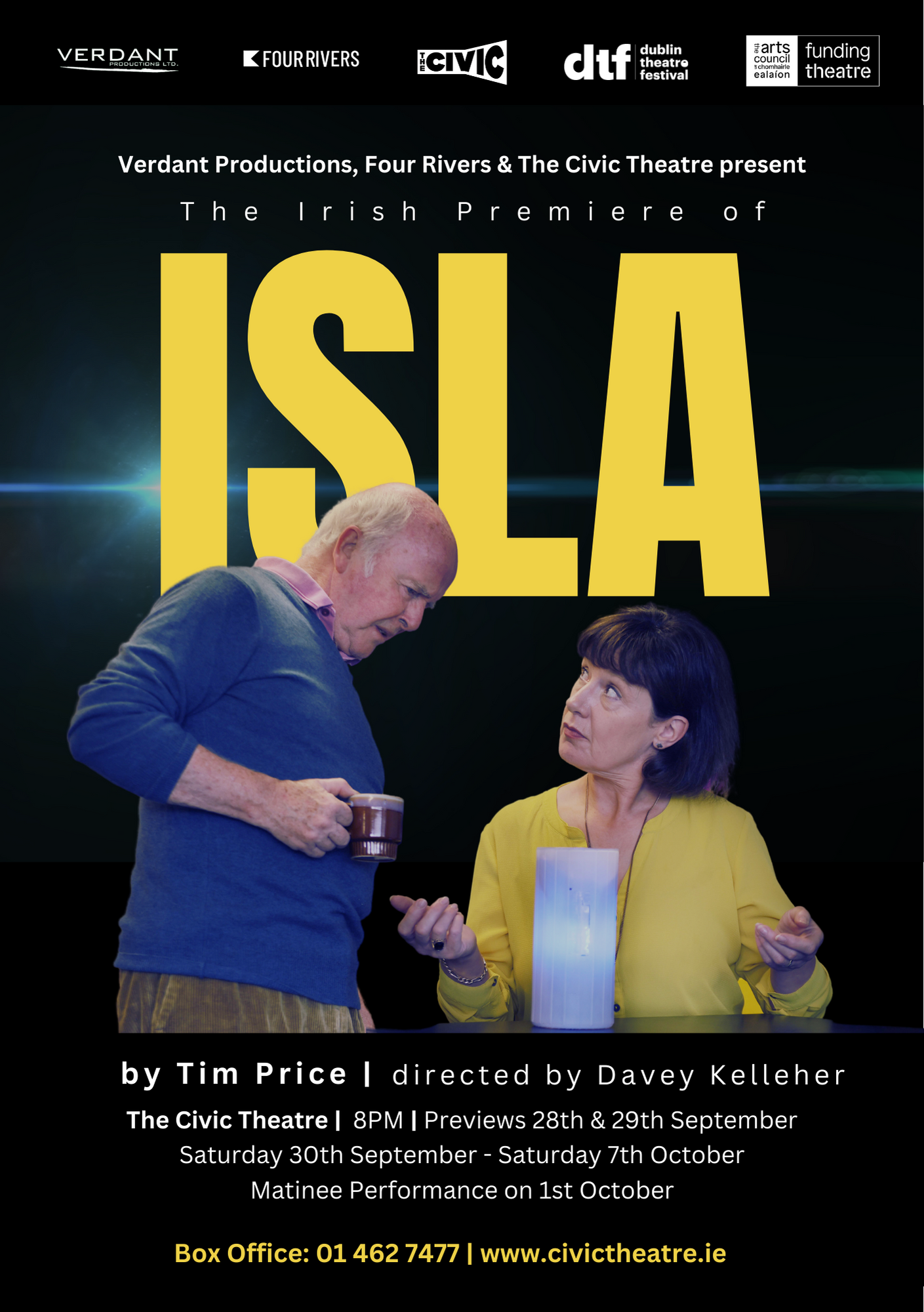 Verdant Productions, Four Rivers and The Civic Theatre present the Irish premiere of

Isla by Tim Price at The Civic Theatre from 27th September 
as part of the Dublin Theatre Festival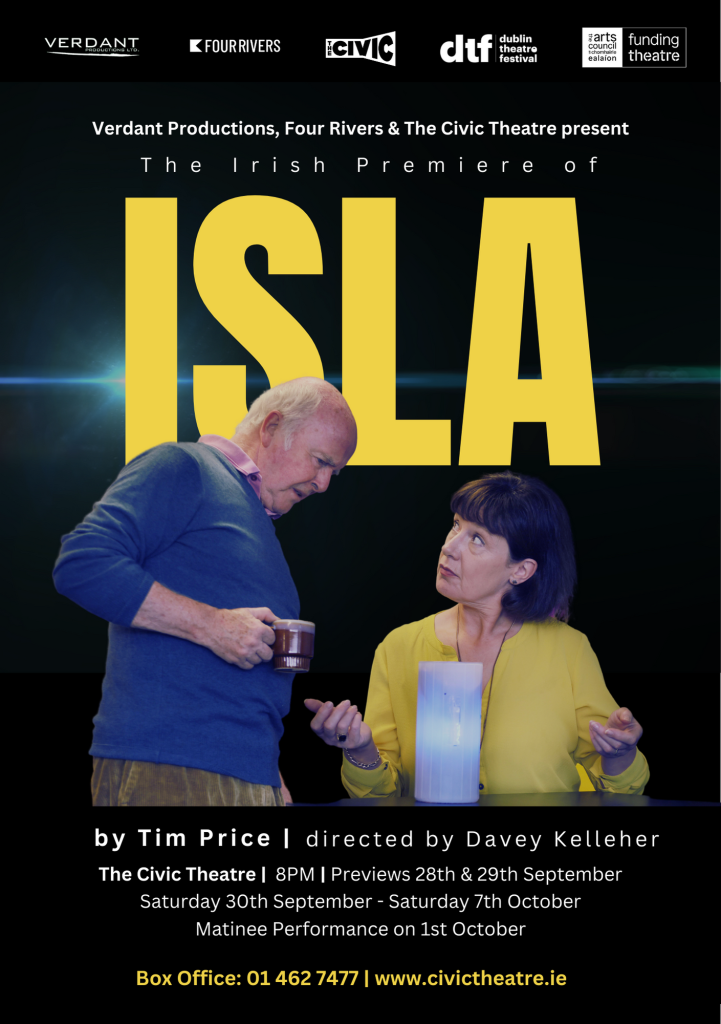 Verdant Productions, Four Rivers and The Civic Theatre present the Irish premiere of Isla by Tim Price at The Civic Theatre from 27th September until 7th October as part of the Dublin Theatre Festival. 
A dark comedy about a widower and a talking device; featuring Mark Lambert, Tina Kellegher and Sarah Madigan
Roger hates technology, but when his daughter gives him an "Isla" digital talking assistant, he finds himself opening up to the virtual device. What happens when the only fulfilling relationship you have is with a digital slave and who is really in control?
This thought provoking and emotionally charged play delves into the complex themes of loss, resilience, and the human capacity for hope in the face of adversity. Hilarious at times, the characters emerge through a lens of heightened familiarity, reflecting on the potential pitfalls and humorous consequences of our increasing reliance on artificial intelligence while reminding us of the qualities that make human interactions so wonderfully unpredictable and funny. A touching and troubling inquiry into our relationship with AI……
"Mark Lambert is superb, finding hues of sympathy and compassion in a character in which such responses are not always invited" – The Guardian
"A dynamic, interesting watch – delivering laughs and tears, Isla puts both hope and horror on offer, with a few laughs along the way" – BBC 4
"It is a play that both entertains and challenges as a result" – What's On Stage
"Dark, multi-layered comedy…Mark Lambert gives a Herculean performance as Roger…. With deeply thought-provoking results" –The Stage UK ****
Directed by Davey Kelleher
Set Design by Florentina Burcea
Lighting Design by Colin Doran
Costume Design by Mae Leahy
Sound Design by Ben Keighley
Booking information:
Tickets from : €24
28 Sep – 7 Oct // Various, see listing
https://www.civictheatre.ie/whats-on/isla-as-part-of-dublin-theatre-festival/
Also, playing Garter Lane Arts Centre, Waterford
Thursday 12 & Friday 13 October
https://garterlane.ie/events/isla/
Supported by The Arts Council